The story
The Batistì family consists of manager Daniele, his wife Marina and their sons Matteo, Marco and Andrea, a generation of farmers and producers of traditional cheeses and for some time now also restaurateurs, who together welcome you to their exclusively family-run holiday farm. They carry on the memory of their great-grandfather Batista, together with their grandfather Mario Batistì, continuing the cheese-making and cattle breeding business. They prepare their dishes following old traditional family recipes: the potato polenta recipe was handed down from grandmother Irma and the strangolapreti from grandmother Teresa. The Batistì farm is also engaged in agroforestry activities with Matteo and Andrea, involving forest cutting, chipping, forest reclamation and planting.

•
The agritourism
As soon as you enter you will feel at home thanks to the family atmosphere and warm, welcoming environment. The small restaurant with wooden furnishings has a so-called "Dasa" in the centre of the room, which means spruce in the local dialect. Through the large windows, while enjoying the farm's delicious dishes, you can admire Lake Ledro. In the front room the glass windows also offer a view of our recently renovated barn with our dairy cows. The milk comes directly to our dairy for the production of our cheeses, which you can also buy in the shop at the farm. The holiday farm also offers rooms fitted with every amenity. Our family-run farm is managed with love and consideration. Here you will find tranquillity, open spaces and plenty of nature to make the most of your holiday.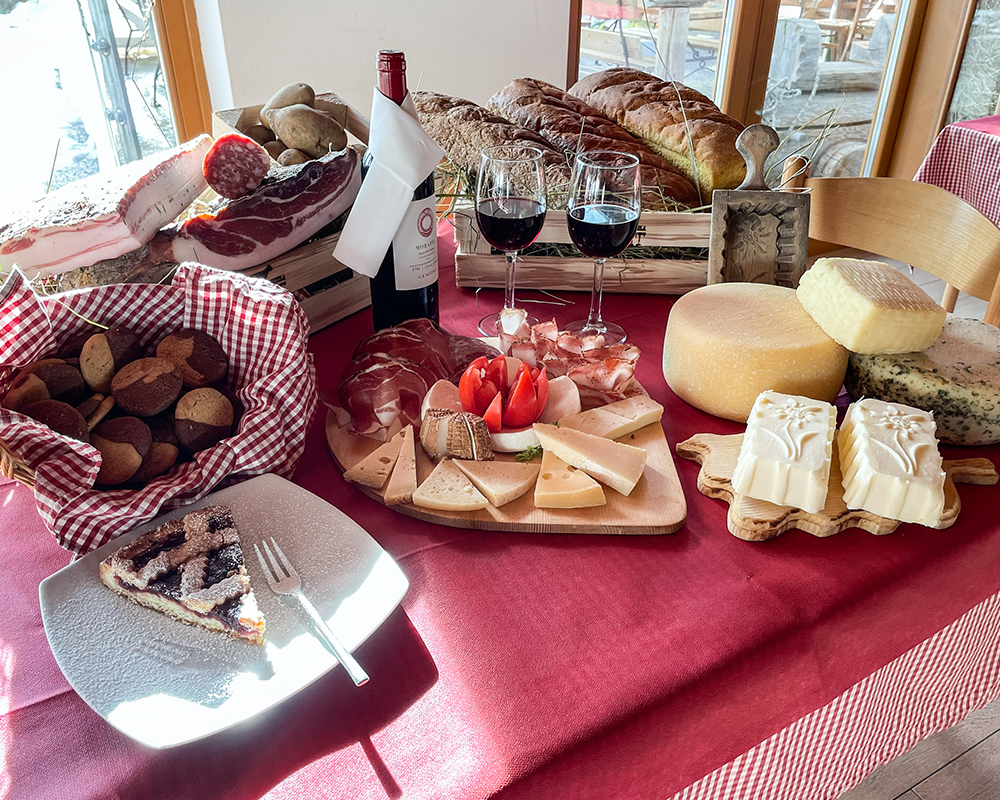 The "Dasa" dairy
The "Batisti" family has been known since the early 1900s for its dairy and cheese production. Today it is Marco who continues the tradition under the watchful eye of his grandfather "Batisti"
Dairy production made with farm milk , makes it possible to taste both fresh ( butter, ricotta, mozzarella ...) and seasoned products ( Nostrano, formaggella, Tremalzo, grilled cheese...)
During the summer the dairy follows the cows in the mountain pastures in the Tremalzo area; this allows you to enjoy our products in a beautiful alpine setting.